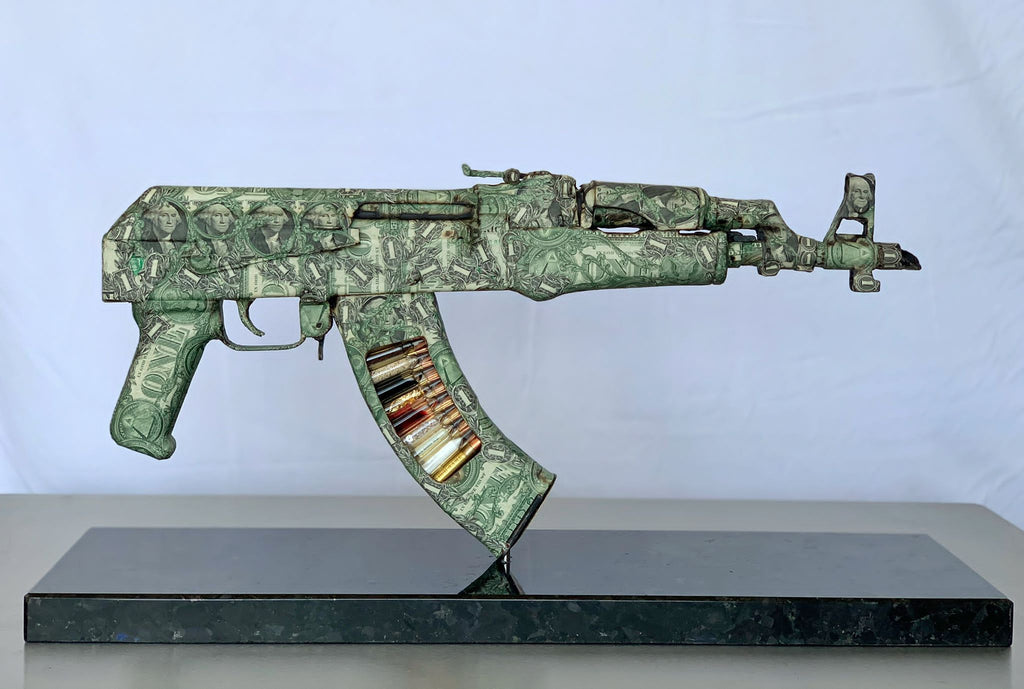 $ 22,000.00
$ 0.00
Spoils of War
AK-47: Sourced from conflict zones, they are removed from
circulation and deactivated. Each art piece has a serial
number along with a deactivation certificate. Most AKs are
made from empty components.
Currency: On some art pieces, Bran meticulously cuts and
covers the entire AK or grenade in real American dollar bills.
The use of currency depicts the reality of how much money
is spent and made through war.
Butterflies: Farmed by specialists in a certified
lepidopterarium, Bran only works with ethically sourced
species, some of the butterflies date back to 1940.
If good care is taken and they are not placed in direct
sunlight, the butterflies organically preserve for a lifetime.
The butterflies covering the dangerous weapon is Bran's
interpretation and the utopian vision of mother nature taking
over man-made tools and taking control over human errors.
Each AK-47 magazine is cut revealing glass bullets which
contain symbolic fillings customised to the narrative of that
piece.