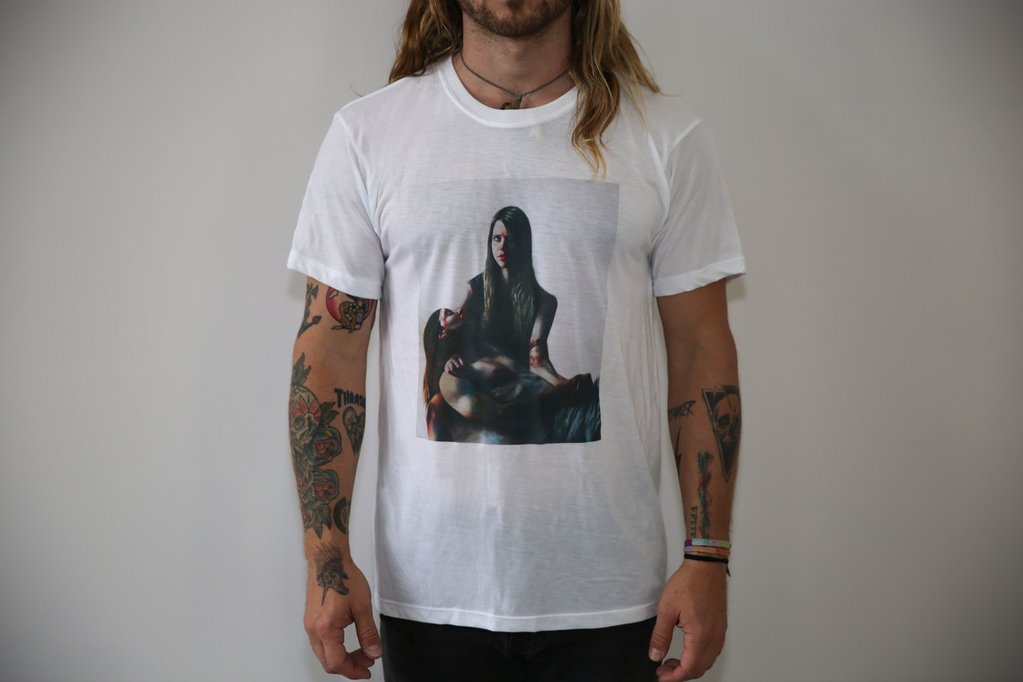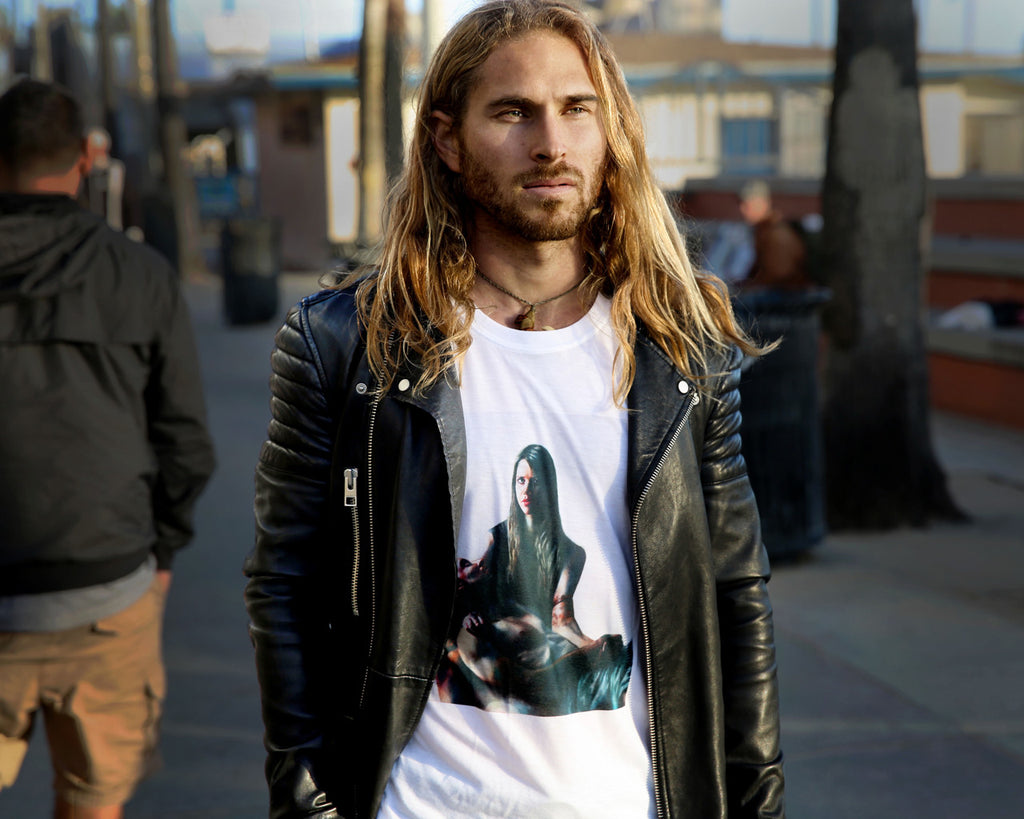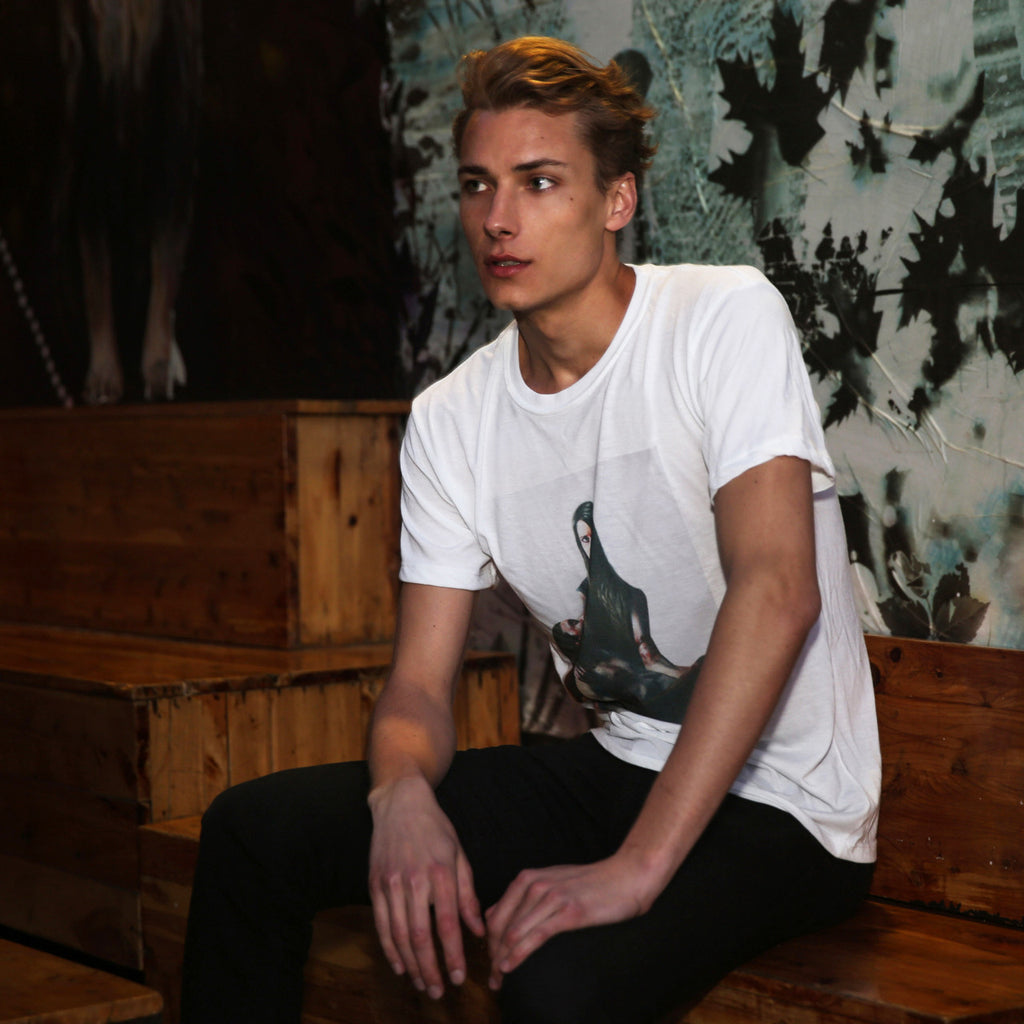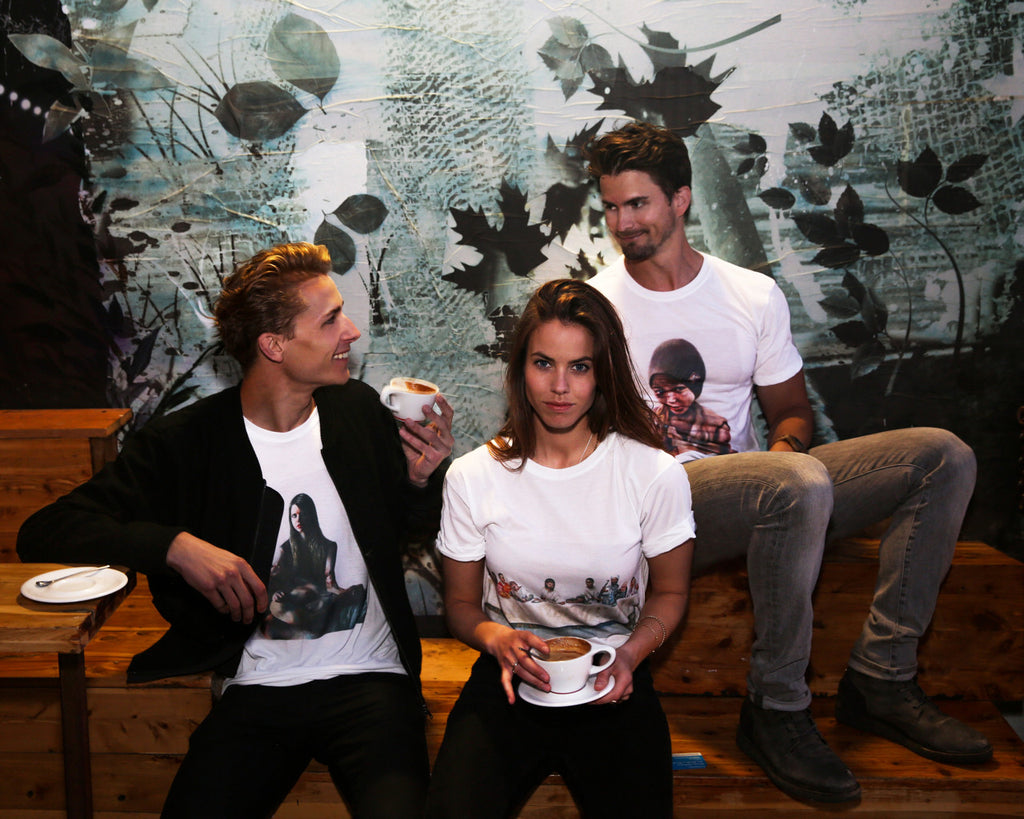 $ 49.95
$ 0.00
Junkie Holding Jesus Unisex T-Shirt
A comfortable and lightweight unisex fine art t-shirt, based on the Heroin Addict painting from Art Unified artist Johan Andersson.
100% Polyester construction

Unisex size – women may prefer to order one size smaller

Made from start-to-finish in Los Angeles
About the Painting
Heroin Addict is the first painting from Johan Andersson's Gentile Embrace series, which aims to update Biblical scenes with modern archetypes. The painting portrays a woman with an unconscious Jesus Christ lying across her lap. The female subject's classical Madonna pose contrasts sharply with her world-weary expression and the track marks on her arm from intravenous drug abuse. Heroin Addict challenges the religious dichotomies of sinners and saints, piety and sacrilege, virtue and impurity through this stunning visual juxtaposition.
Gentile Embrace is a provocative modern-day rendition of biblical scenes, including Da Vinci's Last Supper, with Jesus Christ surrounded by more current figures that have been judged or outcast by society. The characters include the homeless, drug addicts, and convicts. The Gentile Embrace series centers on updating Biblical scenes with modern archetypes, calling into question the tolerance and progression of our modern value systems.
About the Artist
After graduating from Central St. Martins in 2008, Johan Andersson became the youngest ever person to be shortlisted for the BP Portrait Award and named as The Independent's top 20 Artists 2008. His selected work was displayed at the National Portrait Gallery and in the same year he was also selected for the Jerwood Contemporary Painters prize. Since then Andersson has gone on to exhibit work along side artists including Anish Kapoor, Tracy Emin, Sarah Lucas, Gavin Turk and Howard Hodgkin, and in 2010 was selected to exhibit work in support of BreakThrough Breast Cancer at The V&A Museum. Andersson has exhibited and sold on the international art market including the Scope Art Fair in Basel and Cutlog in Paris.
To learn more about the artist, watch an interview here or visit his artist page here.