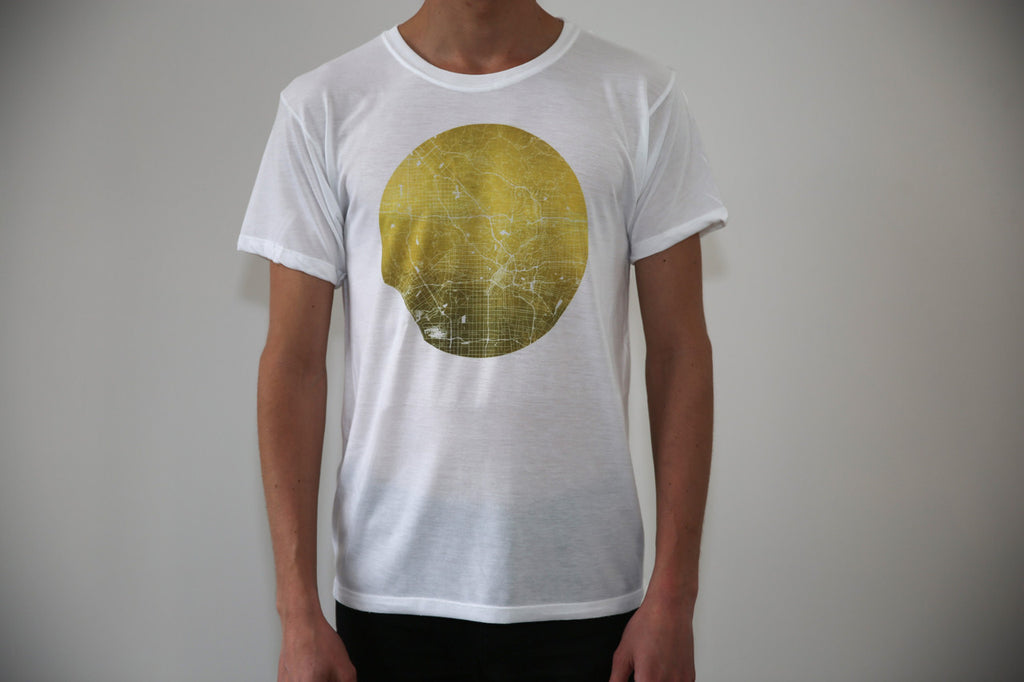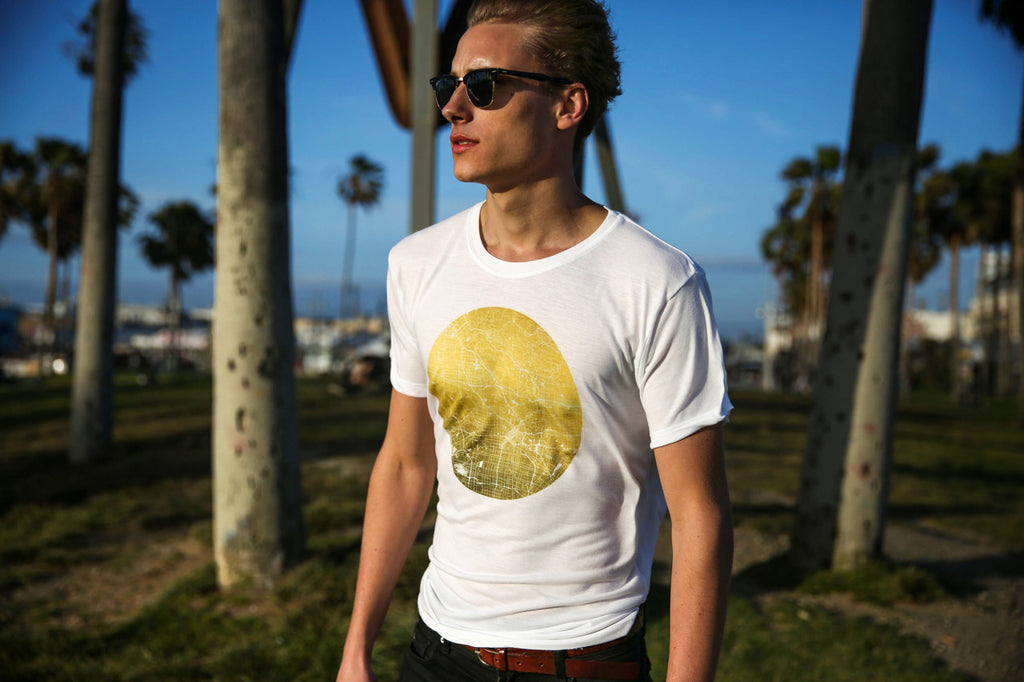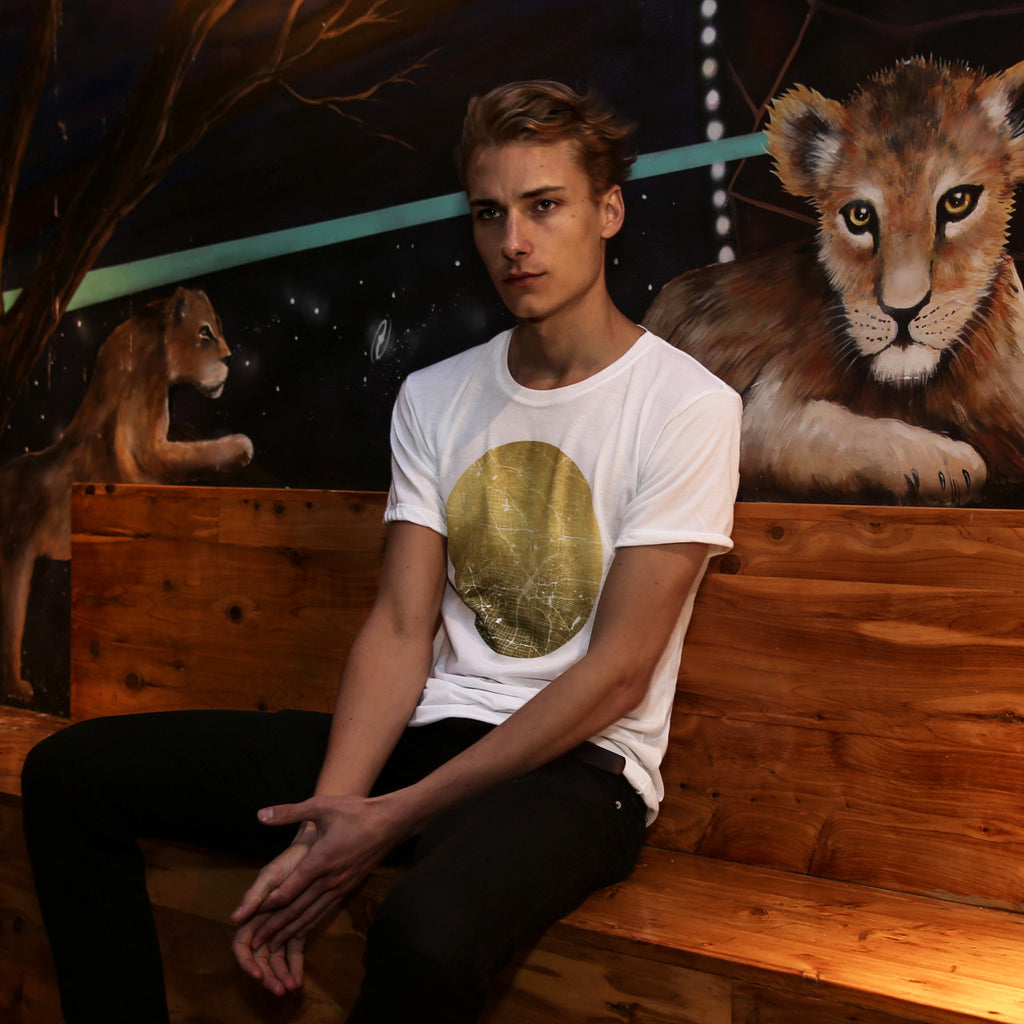 $ 49.95
$ 0.00
Mappa Mundi Los Angeles Unisex T-Shirt
A comfortable and lightweight unisex fine art t-shirt, based on the Mappa Mundi artworks from Art Unified artist Ewan David Eason.
100% Polyester construction

Unisex size women may prefer to order one size smaller

Made from start-to-finish in Los Angeles
About the Painting
Ewan David Eason's Mappa Mundi artworks portray a contemporary visualization of today's cities in juxtaposition to their medieval namesake. They depict a bird's eye view of some of the most iconic topographical surfaces on our planet in shimmering gold. High levels of accuracy and dedication are used in the construction of these prints, emphasizing their status as a method of art-as-documentation. The context of these works represents a snapshot of our ever-changing landscape that could potentially be completely re-written in as little as a decade.
About the Artist
While studying the work of Paul Cezanne and his strict use of primary colors and their immediate derivatives, Ewan David Eason started his investigation into the interplay of contrasting colors which soon developed into exploring the concept of contrasts. Eason's Mappa Mundi series has been well received in a number of prestigious institutions including the Barbican, Christie's as well the Royal Academy Summer Exhibition in London which led to a significant commission with a property development company in Kensington. His increasing media profile has also led to sales to clients in cities such as Auckland, Beirut, Beijing, Geneva, Los Angeles and New York.
To learn more about the artist, watch an interview here or visit his artist page here.