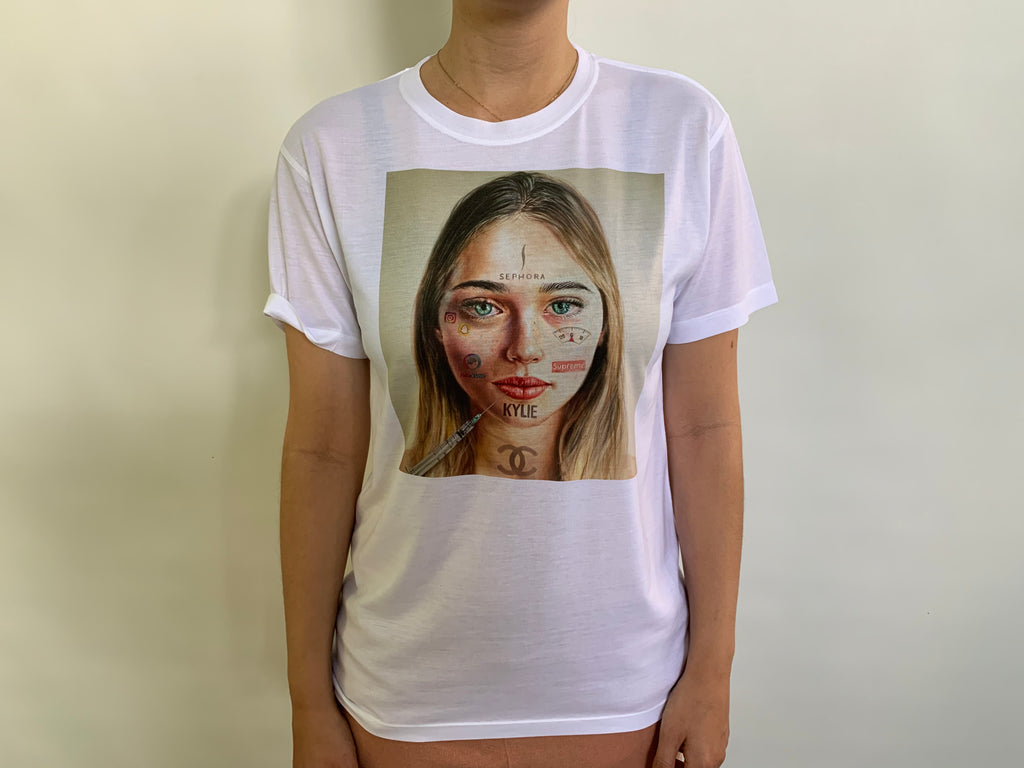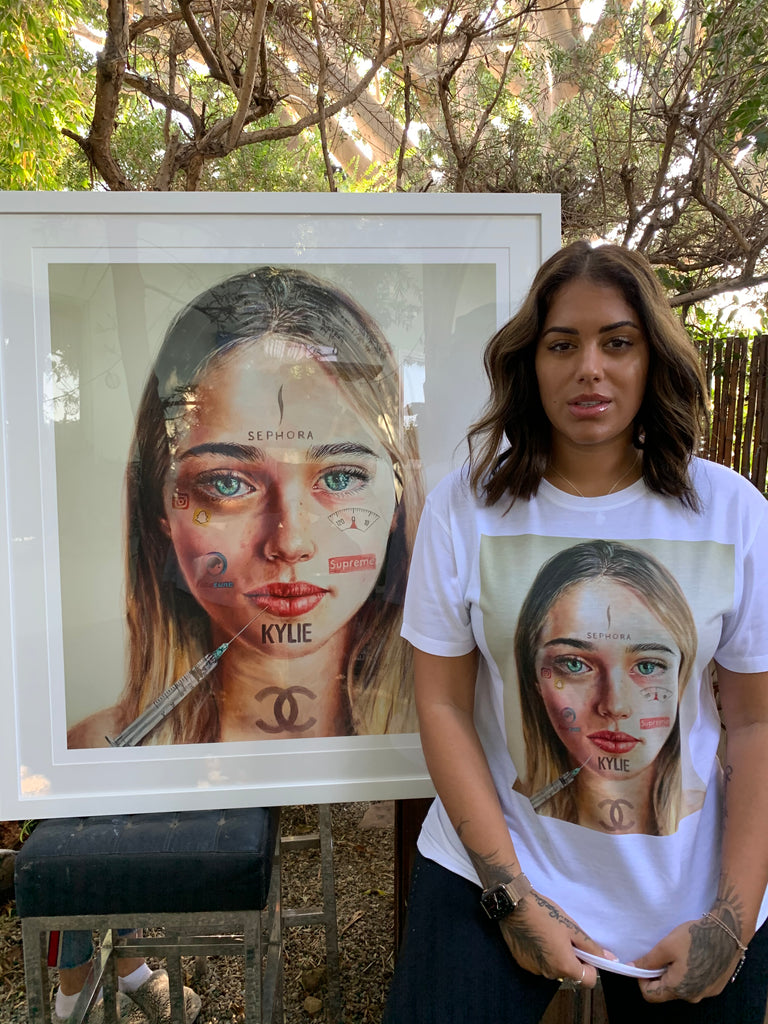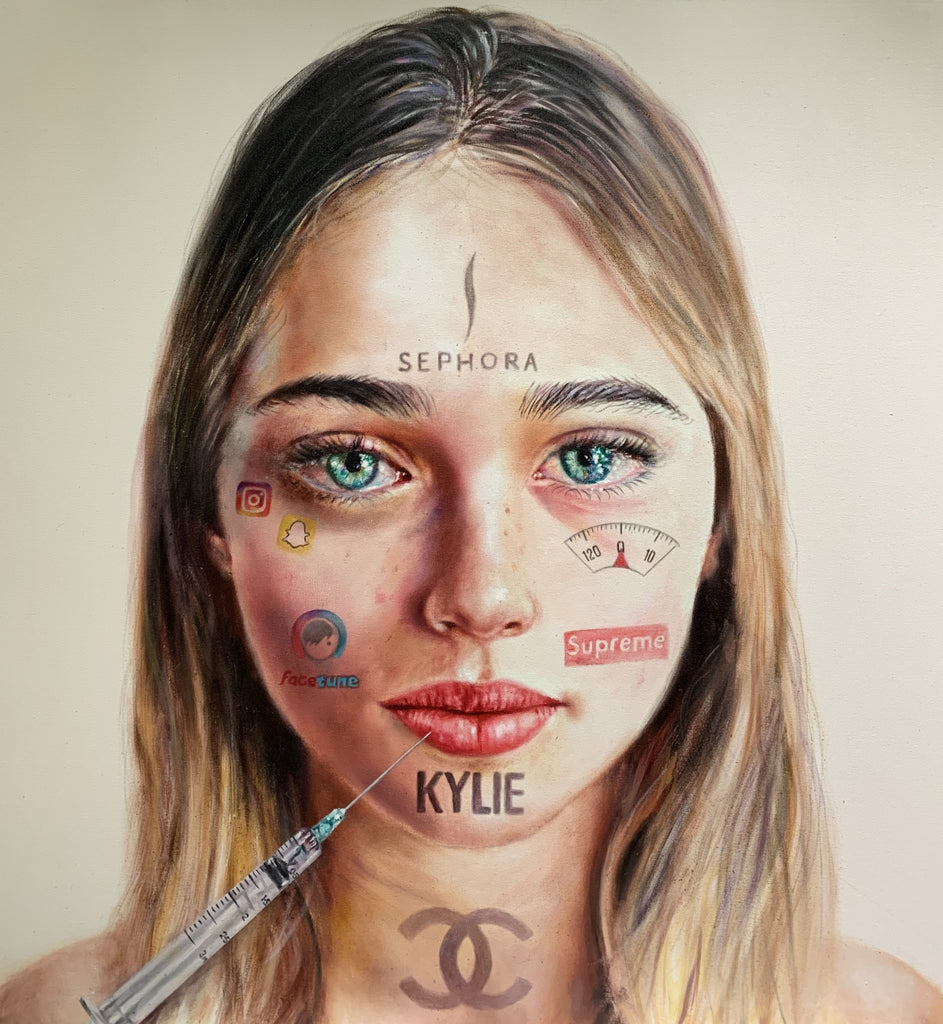 $ 49.95
$ 0.00
You're Enough Unisex T-Shirt
A comfortable and lightweight unisex fine art t-shirt, based on the Last Supper painting from Art Unified artist Johan Andersson.
100% Polyester construction

Unisex size – women may prefer to order one size smaller

Made from start-to-finish in Los Angeles
About the Painting
Looks at how the young are brainwashed and targeted by Corporate America with addictive products and consistent advertisement
We are told they need these things to feel good about themself rather than be told their intrinsiquely valuable. In this painting we are seeing a result of the infection rather than who the girl is at core. If you take away these logos the person is already beautiful and innocent. 

But you add all these artificial things and they begin to create a distorted look of who they actually are. The further you get away from who you truly are the less happier you become because you don't believe you're good enough as you are so we have to distort, add, buy and fit in etc. 

About the Artist
After graduating from Central St. Martins in 2008, Johan Andersson became the youngest ever person to be shortlisted for the BP Portrait Award and named as The Independent's top 20 Artists 2008. His selected work was displayed at the National Portrait Gallery and in the same year he was also selected for the Jerwood Contemporary Painters prize. Since then Andersson has gone on to exhibit work along side artists including Anish Kapoor, Tracy Emin, Sarah Lucas, Gavin Turk and Howard Hodgkin, and in 2010 was selected to exhibit work in support of BreakThrough Breast Cancer at The V&A Museum. Andersson has exhibited and sold on the international art market including the Scope Art Fair in Basel and Cutlog in Paris.
To learn more about the artist, watch an interview here or visit his artist page here.